Posted by Trevor Weitzel
On November 16, 2016
0 Comments
Updated January 15th, 2018
The author of this blog, Trevor Weitzel, will be presenting on this topic on Sunday, January 28th in Denver, CO at the Indo Expo.
As new players rush into the growing marijuana business, many dispensaries are shocked to find that traditional marketing wisdom is not enough to really get their shops off the ground. There is a wide range of legal restrictions on the marijuana industry, limiting the amount and types of marketing that can be done.
Difficulties Advertising Your Dispensary
The number one concern of advertisers is the fact that marijuana remains illegal at the federal level, despite legalization in many states. In addition, even the ads that have been produced are typically limited in language, making vague allusions to the plant without saying exactly what they mean.
In some places, dispensaries are not allowed to advertise their prices either. Nearly all social media platforms have banned the advertisement of tobacco, drugs and even prescription medications because of the chance that children will be exposed to these ads.
There are countless legal barriers still being hashed out about what is and is not okay to advertise, but there are still marketing options for dispensaries and cannabis-related businesses and Marijuana Marketing Xperts can help you utilize them successfully.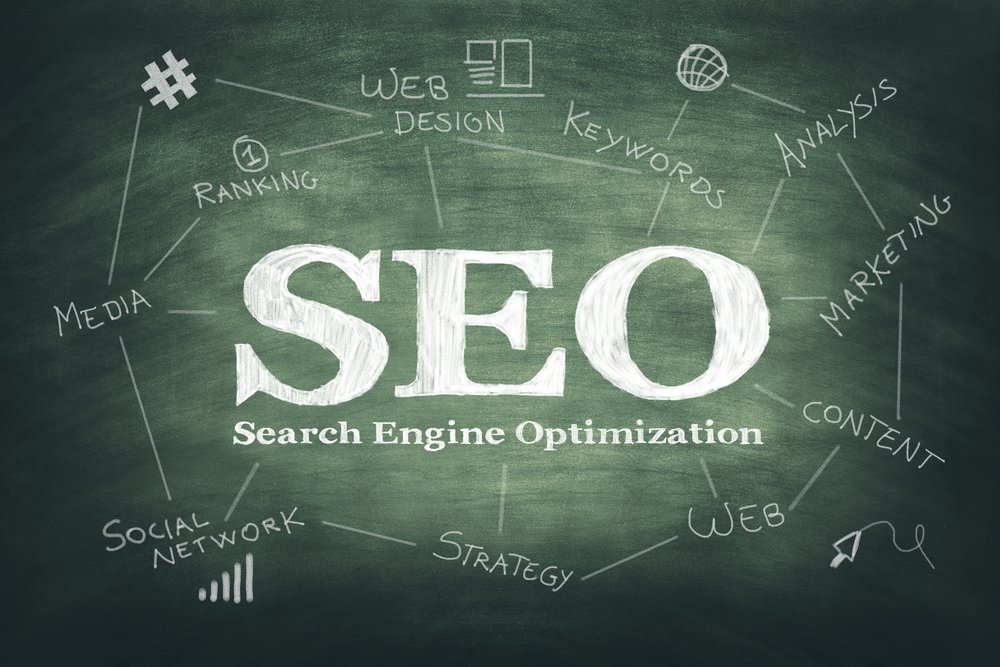 Search Engine Optimization
SEO is one of the easiest and best ways for dispensaries to market their business. Every day, customers flock to Google in search of products and services, so why not be sure that your dispensary is found?
Optimize Your Website
Properly optimizing your website is Step 1 in the search engine optimization process. Make sure to properly write title tags, meta descriptions, page headings and more to ensure success.
This process can be a bit tricky so be sure to read our in-depth guide to on-site SEO here to help your nail this process.
Get Listed
Another key step in the SEO process is ensuring your dispensary is listed in Top-Tier and Niche-Relevant directories online.
Getting listed on these site helps to establish your brand prominence on the web. These directories also get a ton of visibility on Google so they can act as another outlet for your business to be found online.
Here is a great list of cannabis directories for you to get started!
Create Content
In the world of SEO, content reigns king. Be sure your website has blogging integration so you can write about updates within the cannabis industry as well as your city or location.
Producing content on a regular basis will help to keep your website fresh while also helping to establish topical relevance within your industry and location.
On top of writing, we also highly recommend creating videos. It's a little-known fact that YouTube is the second largest search engine in the world, so creating content for this platform is a great way to engage your audience and enhance your overall SEO.
Below is a great example from the hit show Disjointed on Netflix on how you could utilize video:
For a complete list of actionable SEO best practices, be sure to check out
this post
.
Social Media Best Practices
Social media marketing can be difficult to navigate for dispensaries. But these challenges aren't anything that can't be overcome with some smart strategy, elbow grease, and a little patience.
Rather than boosting ads on Facebook, we rely on regular business pages that share relevant content and attract followers naturally. The goal is to find out who is talking about marijuana locally and invite them to join the discussion on your page.
Engage on Facebook
With the most recent changes made to Facebook's algorithm, it's more important than ever that businesses relying on an organic social presence adopt a strategic and disciplined strategy.
With Facebook placing an increased emphasis on content from users' friends and family, and deprioritizing content from businesses, brands, and publishers, businesses on Facebook need to adjust — now.
Focus on posting the content that your customers truly care about. Consider the content that will provide genuine utility — value for your customers, and value for your business. Ask questions, take a vested interest in what your customers are talking about, and make yourself a resource for them. Facebook, above all else, has let advertisers know they will reward the content that incites conversation and interaction.
Beyond revising your content strategy, consider researching a strategy involving influencers, or micro-influencers. Find voices in your community that stand out above the rest, and connect with them to help deliver your message to a new audience. Micro-influencers may not have an audience of more than 2-10K people, but a handful of those influencers can make a big difference. Also, consider that their fans and followers are greatly invested in the influencer's opinion and views.
Post on Instagram
Instagram is a great platform for organic growth. First and foremost, Instagram is all about photography. If you want fit in, you must approach this platform with — at the very least — good, clear photography.
Just like Facebook, consistency is key. Posting consistently is much more important than volume. Don't adopt a posting frequency out of the gate that your business won't be able to sustain one or two months down the road.
Effective use of hashtags can draw a huge audience to your posts. Tools exist across the web to help identify the most popular hashtags in your industry, but also consider taking a look at what your competitors are doing and identify locally relevant hashtags to bring in a more refined audience.
Identifying local competitors and following the users that follow them can be a great way to find a local and relevant audience that you know is interested in your industry. You'll find a good percentage of these individuals will follow you back, especially if your page is showcasing engaging and aesthetically pleasing photography. Just remember to go back and clean up the list of users you're following from time-to-time.
Use Video
Regardless of what platforms you decide are best for your business, the use of video can be greatly beneficial in growing and capturing the attention of your audience.
For Facebook, the use of Live Video will be key as the news feed begins to favor individuals over businesses. It's a great way to add a human touch to your presence. Product reviews, associate spotlights, unboxing videos of new products, and store tours are all great ways to reach your audience. Plus, Facebook favors the use of Live Video in its placement in the news feed above any other type of media.
For Instagram and Snapchat, the use of the Stories feature is a great way to provide regular, daily updates on promotions, store improvements and changes, and sometimes just fun video content for your fans to view.
Programmatic Advertising
Programmatic advertising means targeting specific groups of people based on their demographics, behaviors, location and more. Using all of these factors, you can determine where and when your customer base is most likely to be active online, and create marketing content that directly serves those people where they already are on the web.
Print Advertising
You may have noticed that mainstream newspapers have discussed marijuana issues ad nauseam, but still lack all forms of advertising for marijuana. However, there are a number of very progressive newspapers and magazines that have sprouted up, allowing dispensaries to openly advertise within their pages. Some of these magazines are entirely about the plant. Others cover various topics from music and pop culture to politics. They provide a solid outlet for advertising your dispensary to the people who are most likely to support it.

Marijuana Marketing Xperts
Dispensaries looking to market themselves must tread carefully with the legalities of advertising and spend their marketing dollars through effective avenues open to them. The experienced team at Marijuana Marketing Xperts works tirelessly to ensure that all of our clients achieve the best marketing available without any legal entanglements. To learn more about how we can help you engage with more customers through the web and print.