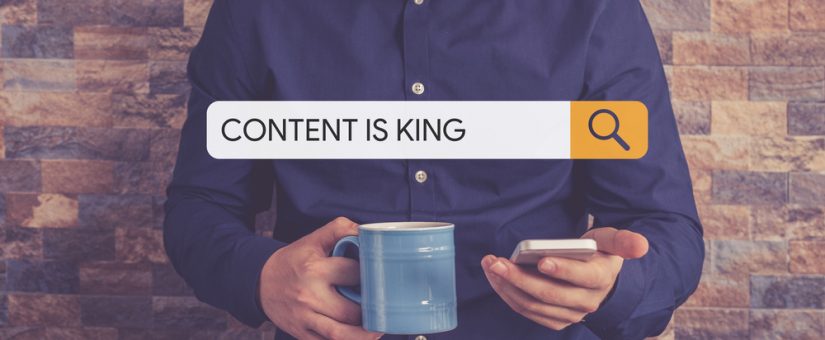 Posted by Noni Cavaliere
On January 2, 2018
0 Comments
Garagestock.com/shutterstock.com
Now, more than ever, it is not enough to just have a website about your dispensary or cannabis grow. In the ever-growing online community of dispensaries and grow operations across the United States, standing out above the crowd is important. This is where content comes into play in your rise to the top.
Why Content Matters in the Marijuana Industry
Advertising outlets for the cannabis industry are hard to come by. Social media sites such as Facebook have strict rules about paid advertising for dispensaries and related marijuana businesses. Instagram can be an option but only if used correctly. There are a few social media network apps you can use but that can take a lot of time and strategy. The safest place for you to get found through search or word of mouth is content on your own site and on related marijuana websites and blogs.
Become a Cannabis Thought-Leader
Now that you know content is the best option for organic search and word of mouth marketing, you need to know what type of content matters most; thought-provoking content. It's not enough anymore to just write a blog post saying you're in business and here's where to find your dispensary, or lead people to a contact me page on your website.
What consumers and the media want is a dispensary owner or staff that take a lead in creating conversation, sharing knowledge, or talking about new strains being developed for the market and/or medical use.
People are searching right now for information about uses, cannabis product types, and other important knowledge related to the cannabis industry. It's the perfect opportunity for you to publish thought-provoking content that answers their questions and guides their thirst for more knowledge. If you don't create it, you better bet your competition is.
First step, start with answering the questions you hear your customers asking in the dispensary. If one person is asking, probably 100+ people are thinking about the question too. Answer those questions with in-depth posts that bring the reader solutions. If I'm online searching for "cannabis relief inflammation," and have content about how to use cannabis to relieve inflammation, you've answered my question and I'll keep looking to your site for more knowledge.
Second step, tell readers something they haven't heard yet. This is where talking about innovations in strains and grow techniques is useful. Not only is information like this sought after by consumers, but also by media members. Remember when CNN covered a grow operation in Colorado that helped a little girl suffering from seizures? That grow and dispensary company is still ranking in the top of the industry for search volume online and is even known outside of the consumer market.
Third, keep adding value and thought-provoking content to your site, to other sites, and places with Quora, Reddit, Feedly, and more. Keep strategizing new content efforts. After you get the hang of writing consistent, SEO friendly content, add video, infographics, and other media types to bring in more search and more traffic to your site. The added bonus of media rich content and utilizing other media types such as video is that it can be shared to places like YouTube and other social media outlets.

Keep Going Forward with Content
Content strategy, research, and creation is an ongoing project. Don't let your website go stagnant. Keep feeding search with updated trending topics in the cannabis industry and you can become a thought-leader in the industry. It takes time, patience, and persistence. If you're looking for more insights into becoming a sought-after reference in the marijuana dispensary and grow industry, please reach out to Marijuana Marketing Xperts about how to move forward.