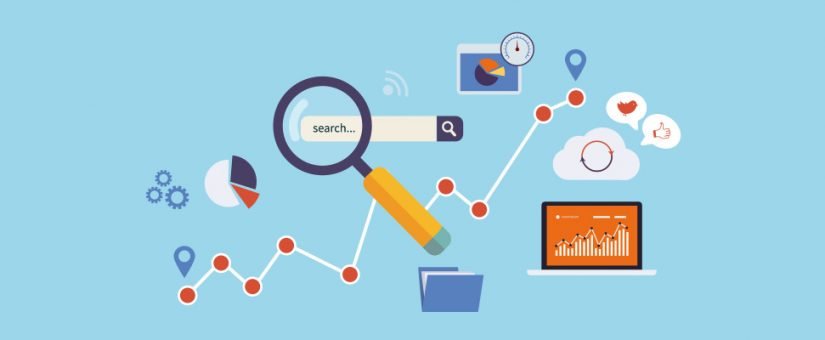 Posted by Trevor Weitzel
On September 25, 2017
0 Comments
The cannabis industry is an exciting place to be a business owner: it's fast-paced, flourishing, and prosperous with opportunity. But with great potential for growth and success comes some serious competition… After all, you're not the only cannabis dispensary in your neighborhood hoping to make it.
That's where having an outstanding dispensary marketing plan – and specifically, a solid strategy for search engine optimization (SEO) – comes in. Even though marijuana is becoming increasingly mainstream by the minute, traditional online advertising opportunities are still disappointingly limited for cannabis businesses. As a result, you'll need to go all-in when it comes to SEO to make the most of the opportunities you do have.
As a dispensary owner, you already know that cannabis advertising has more than its fair share of nuances. Figuring out how to create an effective SEO strategy for a dispensary is a challenge, even for the seasoned entrepreneur. After all, working on SEO is an entire career all its own – but that doesn't mean you can't use a few smart, actionable steps to boost your results where possible. 
We've created a list of best practices for search engine optimization for dispensaries, giving you a handy guide that breaks down how to optimize cannabis content for search. With this resource in hand, you're prepared to tackle traffic-driving strategies like a pro.
SEO Best Practices for Dispensaries
With paid advertising limited, SEO is going to be one of the most-used tools in your digital marketing toolbox. Securing top search positions will equal growth opportunities significantly as the cannabis market expands. If you've noticed that cannabis SEO seems to be getting more competitive, you're right. 
More and more dispensaries, cannabis brands, and other canna-businesses have realized just how important SEO is for their marketing strategies. This means that the time to invest your time, energy, and even your budget into SEO is now.
Use these best practices for cannabis SEO to begin building a solid strategy sooner rather than later.
1. Track everything with smart and simple tools.
Before you start experimenting with SEO strategies, you're going to need a reliable method for measuring your success.  When you don't have a way to see what works – and what doesn't work – your efforts are easily wasted.
Google Analytics and Google Search Console will be essential to assessing your marijuana SEO strategy on an ongoing basis. Set up and install Google Analytics on your dispensary website, then use Google Search Console to verify it. Once you have those tools up and running, you'll have access to a wealth of data for cannabis SEO.
2. Take a closer look at existing organic search traffic.
You're still not quite ready to jump into a new dispensary SEO strategy – but we're getting there. First, you need to pinpoint key user behavior metrics by analyzing your website's current search traffic. Remember that you'll need Google Analytics to be running behind the scenes to complete this task, so if you just set it up a few minutes ago, give it some time to collect the appropriate data.
An analysis of your site's organic search traffic gives you answers to critical questions, such as:
Which of my website pages are the most popular or best-performing?

How many unique users have visited my dispensary website via organic search?

Which keywords are users using to find my content?
This information can serve as a starting point for search engine optimization because it helps you find the commonalities between the pages that are shining in search. 
3. Get a better understanding of cannabis-related search intent.
SEO professionals are often good at what they do because they possess a detailed understanding of search intent, which looks at the "how" and "why" of online searches. That's somewhat of a shift from a few years ago when keyword research was the most important aspect of SEO.
No matter what type of SEO you're doing, cannabis or otherwise, keyword research is always going to be non-negotiable. Avoid assuming what keywords users search with, and instead use one of the many free keyword research tools available. But now, you also want to grasp cannabis consumers' search intent: why are they searching the way that they do?
Factors like voice search technology and mobile searches have changed the way people submit and form their queries. For example, user intent shows us that today's users tend to be more dynamic, using "long tail" queries more frequently than before. 
Why does this matter? When you're testing your strategy for cannabis SEO optimization, user intent can inform your keyword selection. Because you know that people are relying more on voice search, you can begin implementing conversational keyword search terms for better SEO results. 
4. Make sure your website delivers an outstanding user experience. 
Cannabis SEO strategies are about more than complex optimization efforts. In fact, many of the best SEO tips for dispensaries are surprisingly simple – like building a cannabis website that's functional and easy to use. Here are a few quick tips for ensuring your website is helping, not hurting your SEO efforts:
Mobile optimization

is a must, especially because the majority of users will be using their smartphones to view your site. If a user arrives at your website, only to realize that it's not mobile-friendly, you can bet that they'll be hitting that back button at lighting-fast speed. On top of that, Google practices mobile-first indexing, meaning that mobile-responsive sites get first priority. You can see why a mobile-friendly website is something you need now.

Optimize your page load time and site speed

because both are a necessity for cannabis SEO. Much like mobile optimization, these two factors are key in whether a user stays or leaves your site. We've all clicked away after waiting more than a couple of seconds for a website to load, right? A few easy ways to optimize site speed include cutting down on the server response time, implementing JavaScript/CSS asynchronous loading, and optimizing your images to a maximum of 200kb.
5. Claim and optimize your dispensary's Google My Business listing.
If you've been reading our blog for any amount of time, you've probably heard us preaching the necessity of a Google My Business listing. We all know that Google is king when it comes to search, so it makes sense that you'd want to do everything possible to get your dispensary established on the search platform.
Google My Business is a free tool that you can't afford to miss, both for cannabis SEO and overall digital strategy. You'll need to claim your business, then complete the verification process. After that, you can edit the listing to optimize it for search.
Add as much information to your listing as possible to make sure it's useful to users and maximizes its SEO potential. Here are a few tips:
Use your exact business name, steering clear of keyword stuffing (this will hurt, not help you)

Upload high-quality photos

Select the appropriate category designation to ensure that potential customers can easily find you

Double-check that your address and contact information is correct

Write a unique, professional business description that outlines key products and services you offer



If you have multiple dispensary locations, repeat this process for each one. It's important to build accurate GMB listings for each location. The Google My Business platform makes it easy to manage locations from a single dashboard, so you can have everything under one "roof," so to speak.
6. Submit your dispensary to both top-tier web directories and niche cannabis directories.
Online directories are often overlooked, but they can serve a valuable purpose for your SEO strategy. For the best results, submit your business to directories on both ends of the spectrum: both large, general directory sites like Yelp and YellowPages and smaller, specialized marijuana directories such as Herban Planet.
It might be tempting to cut corners and just quickly put listings on the "big" sites, but don't skip out on niche sites. Getting your dispensary listed on these marijuana-specific directories boosts your niche relevancy, which can benefit your SEO success. Your dispensary becomes far more likely to show up on cannabis-related search queries because you've built a presence that extends to many corners of the Internet.
This is one of the elements of a cannabis dispensary SEO strategy that many business owners opt to turn over to an experienced team of professionals. Because a cannabis SEO agency typically has an excellent pool of industry resources, they can often offer you the benefit of their strategic partnerships with various directories. Not only can their SEO team manage the process for you, but it can also end up saving you money.
7. Make sure your on-page SEO is the best it can be.
This might sound obvious, but the foundation of any excellent cannabis SEO strategy is effective on-page SEO. And yet, there are many dispensaries out there that let their on-page SEO fall by the wayside while they pursue other cannabis SEO strategies. 
If you want to know how to rank higher on Google, the answer is almost always going to lead you back to strengthening your on-page SEO. But that doesn't mean you have to know everything about SEO for dispensaries – remember, calling in the professionals when you need them is never a bad idea.
8. Build out individual website pages for services that set you apart – and don't forget to create a menu page.
One of the biggest SEO misconceptions is that as long as you mention a keyword once or twice in your content, you'll be able to rank for it. However, it's not quite that simple. 
A better marketing strategy is to set up individual pages for unique services, such as cannabis delivery. Create a dedicated page with a clear and concise URL, incorporating geo-targeted keywords if possible (for example, mydispensary.com/denver-marijuana-delivery/). SEO best practice recommends that you create at least a few sentences of copy on that page, based on the specific service and incorporating a call to action. 
Another SEO step that many cannabis dispensaries forget is creating a dispensary menu on their website. If your dispensary is on sites like Leafly and Weedmaps, you might think their menus are good enough. Unfortunately, the content there is embedded. This means that it's not crawlable by Google, so your dispensary won't ever rank for strain-specific searches in your area. 
But once you set up a menu on your website, online users can now find your dispensary when they search for specific strains and products. Instead of clicking over to Leafly or Weedmaps, they'll go directly to your dispensary site – and hopefully, right to your dispensary to shop in person. Setting up an individual product page for each strain is even better, and integrating video content earns you an SEO gold star.
9. Blog about cannabis, including a local perspective whenever possible.
Blogging can be a time-consuming task for any dispensary owner, especially if you don't consider writing to be one of your favorite pastimes. However, you might find it a little more enjoyable once you consider that blogs are one of the best cannabis SEO tactics for boosting search rankings. And when you add in content that relates to your city, it takes your SEO to the next level.
High-quality blog content helps enhance your niche relevancy while also strengthening your brand authority and trust. And because Google values authority, relevance, and trust above all other search ranking factors, SEO-optimized blog content is a fast track to page-one search ranking status. The result? High-qualified search traffic will find, visit, and browse your website… and because you've created strong, relevant blog content, they'll want to stay and explore for a while.
Cannabis trends, new strains, current cannabis politics, and breakthrough research findings are all good topics to start with. Then, mix it up with blog posts that can establish relevance within your specific geographic area to improve your local SEO. For example, share information about upcoming cannabis events in your city, or write a list of your top ten places to enjoy after a (legal) smoke session. 
10. Get – and stay – active on social media
There is some debate about exactly how social media impacts SEO, but there's one thing that every SEO expert can agree on: having a good social presence and staying engaged is definitely a good idea.
We've learned that that seems to be a solid connection between earning Google's trust and being a website with a high number of shares and steady social engagement. Because these "social signals" may come into play as a search engine ranking factor, you don't want to miss the opportunity to set yourself up for success. Social signals aren't an official Google search rank factor, but it's safe to say that the increased visibility that results certainly won't hurt your search rankings.
Use social media to engage with customers, share your quality cannabis content, and establish a digital footprint. In addition to boosting customer relations and rounding out your brand presence, social media can help your cannabis SEO efforts.
11. Encourage customer reviews.
Asking for reviews from customers can be intimidating, but online reviews are becoming increasingly important for SEO. Ratings and reviews on platforms such as Google, Yelp, Facebook, and cannabis-centric sites like Leafly can deliver significant SEO benefits. And beyond that, it can influence online users to choose your dispensary over your competitors. 
Statistics from Search Engine Journal tell us that for every one-star increase that a business earns on Yelp, there's up to a 9% increase in revenue. But your star rating isn't necessarily enough to earn more business; the same article cited a study that found that the average consumer expects a business to have at least 40 reviews before they trust its star rating.
For your dispensary, this makes it incredibly important to motivate customers to leave honest, detailed reviews. And once a review is posted, it's your turn to post a professional, thoughtful reply. 
12. Get involved with the community.
You might be wondering how your marijuana SEO strategy will benefit from your community participation, but hear us out. 
Joining in on local events, such as cannabis trade shows and conferences, is usually something you do to build brand awareness. But it's also a savvy way to improve your SEO. Usually, when you're a vendor or sponsor for a local event, your business will get a mention and at least one backlink on their website. As you know, link building is a big ranking factor for SEO, and earning backlinks on highly-relevant, niche sites are especially helpful. 
Contributing to your community provides similar benefits, both for your brand itself and your SEO efforts. Some options include contributing to a local charity, offering to sponsor a community food drive, or even creating a scholarship and sharing the details with schools in your area. Each of these scenarios can result in backlinks – but even better, they'll help you make a place for yourself in your local community.
13. Use an email sign-up form to boost conversions.
Email is easily one of the most undervalued digital marketing tools out there, not least for its opportunities to reach your target audience. But did you know that something as simple as an email newsletter can also support SEO?
Here's how: Google is always a fan of engagement on your website. When you integrate an email newsletter sign-up form on your website, and users engage and convert, that's a signal to Google that the users have successfully found what they were searching for. In terms of search relevancy, this gives your website a virtual thumbs up – and your SEO presence grows stronger every time.
14. Venture into video content.
Last but not least, it's time to extend your content marketing to the world of video. Video content has experienced a meteoric rate of growth in the last few years, becoming one of our primary methods of consuming online content. According to recent information from Cisco, video is expected to make up about 80% of online traffic in 2021 – that's definitely a number that will grab your attention. 
If you're new to creating cannabis videos, here are a few SEO tips:
Integrate the videos into your site content

Create video titles and descriptions that use relevant keywords

Optimize all graphics and images used, as well as the audio and video quality
Your videos don't have to be Hollywood quality; they just need to deliver interesting, relevant information. 
Let Marijuana Marketing Xperts Optimize Your Digital Presence
As a cannabis business, it can feel like you're starting with a huge disadvantage when it comes to digital marketing – dispensaries still aren't allowed to use paid advertising, despite being a legal, widely-accepted part of the global marketplace. Luckily, there are still a multitude of smart and effective strategies you can use to market your dispensary, helping you connect with new and existing customers in a way that pays off in profits, repeat traffic, and more. 
From developing a solid SEO strategy to outlining a plan for other content marketing strategies, Marijuana Marketing Xperts is the industry's top agency to trust. We've made it our business to be the best at both digital marketing and navigating the world of cannabis, giving us (and our clients) a significant advantage over other ad agencies. 
Digital marketing for cannabis businesses isn't quite like anything else, so why would we take a one-size-fits-all approach? Instead, we'll make sure that you have marketing and SEO strategies that are suited to the industry, your dispensary, and your target audience. 
Learn more about how our cannabis SEO agency can help your dispensary expand your online reach by contacting Marijuana Marketing Xperts today.