Posted by Trevor Weitzel
On March 21, 2019
0 Comments
Most online marketing experts will tell you that while website traffic is worth keeping an eye on, your conversion rate is the true measure of success. When you're developing strategies to grow and strengthen your cannabis website, conversions should be a central focus.

We're breaking down everything you should know about conversions, including what they are, why they're so important, and how you can improve the overall conversion rate on your website.

What is a conversion rate?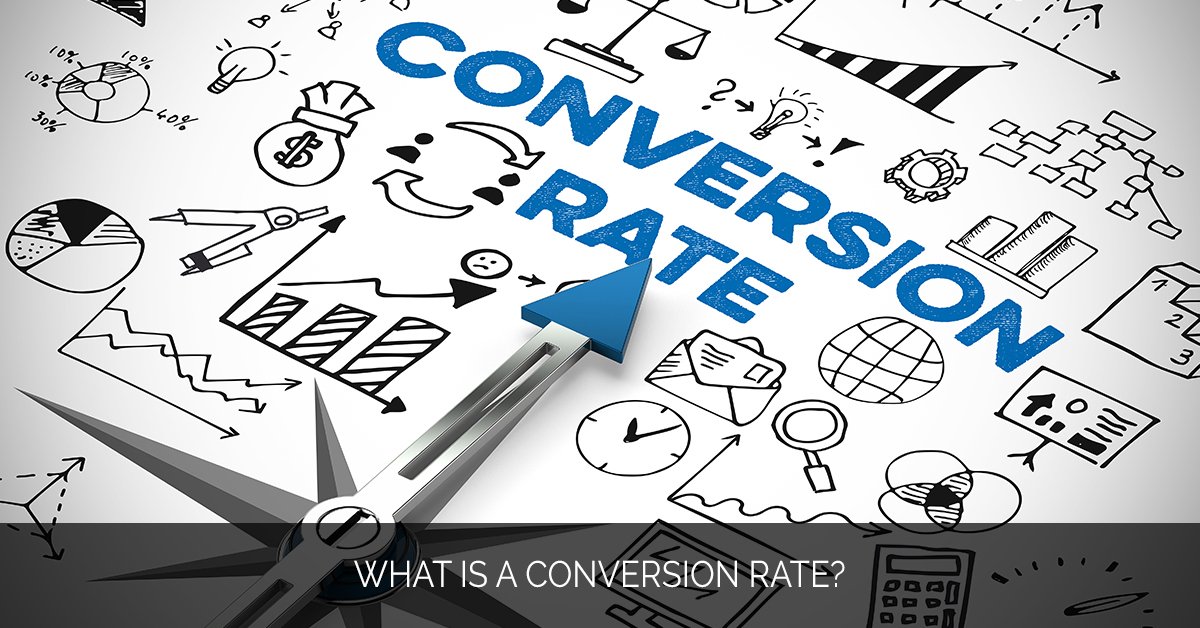 In the world of digital and online marketing, a conversion rate is the percentage of website visitors that completed a desired action. The way your business categorizes a successful conversion will vary considerably depending on your specific business concept and goals. For example, some website owners elect to make the "Add to Cart" button their desired action of choice, while others are more interested in driving form submissions or email subscriptions. As a cannabis business owner, you may measure your conversion rate by the number of customers that submit a contact form or submit an online order for pick-up.

Here are a few other examples of actions you might label as a "successful conversion":
Calling your business
Using your online chat platform
Registering on your site
Downloading content
Using your app for a defined amount of time
Repeat visits
Number of pages visited on your site
Regardless of how you define a successful conversion through the lens of your business goals, the immense value of implementing effective strategies to boost your conversation rates should never be underestimated.

How do I calculate my website conversion rate?
If you want to calculate your conversion rate by hand, simply divide the number of successful conversions by the number of total visitors. Multiply that number by 100, and you'll have a conversion rate percentage.

There are also a variety of online tools that can automate the conversion rate calculation, such as Google Analytics. Or, you can partner with a professional digital marketing agency to have an expert both calculating your conversion and strategizing for improvement.

Why is a conversion rate important?


For obvious reasons, the conversion rate is an important parameter of your website's success. Solid website traffic is always a good thing, but it's virtually useless if none of the site visitors complete any desired actions. Website views don't translate into business growth and profit in the way that conversions do, making conversion rate a far more critical measurement.

Conversion rates can also provide a useful window into a range of other data points, helping you better understand what's working – and what's not. Here are a few different ways you can apply the concept of conversion rate to examine other areas of your digital marketing strategy:
Page-level conversion rate: Which specific site pages convert the most traffic?
Marketing channel conversion rate: Are certain channels (e.g. AdWords) converting traffic more effectively than others?
Campaign conversion rate: Did previous improvement efforts produce any measurable results?
Specific ad conversion rate: Does an individual ad drive higher-quality traffic when compared to others? If so, (or, if not), why?
Keyword conversion rate: Do certain keywords deserve more use and/or budget allocation?
What is the average conversion rate for a website?


You may be surprised to learn that while the average conversion rate is lower than you think, there's also plenty of room for growth when you consider the top-performing websites out there. According to Search Engine Land, the average landing page has a conversion rate of about 2.35 percent. However, the top 25 percent of websites show conversion rates of 5.31 percent or higher, demonstrating that there's considerable potential for improvement for most websites.

How can I increase my conversion rate online?
There are many different ways you can improve your conversion rate online, from quick and easy website edits to more in-depth strategies:

Design a dedicated landing page
If you're using paid advertising to drive website traffic, make sure you're funneling clicks to a dedicated landing page. Intentionally craft a landing page that's intended to convert visitors to make the most of the opportunities provided by paid ads.

Make sure all conversion elements are above the fold
Make conversion as easy as possible by placing all conversion elements, such as opt-in boxes or contact buttons, above the fold.

Refine your website layout and functionality
One of the biggest culprits behind failed conversions is a website that's either difficult to navigate, overwhelming to the user, or non-functional. Pay attention to how you've set up your website, focusing on making it as simple and easy-to-browse as possible. Highlight key action areas and make it simple for the user to complete the desired action.

Clearly communicate the benefits of your products or services
This may sound overly obvious, but you might be surprised at how many websites fail to state why a customer should make a purchase. Don't just list out features; tell your potential customers exactly why your products and/or services can make a positive impact in their life.

Regularly incorporate action verbs in your "calls to action"
Any "call to action" you use to close a blog post, product page, or other content should contain an action verb and a clearly defined step for the user to take. Try straightforward, action-focused phrases like "Add to Cart," "Register Now," and "Click Here" for optimal results. And if you aren't using any call to action in your content approach, it's a must-do strategy you'll want to make use of going forward.

Provide a list of recommended products
Keep website visitors engaged by supplying them with a relevant selection of recommended products, driving extended site visits and improved conversion motivation.

Hypothesize and experiment to see what works
A big part of improving your conversion rate is developing an organized approach to testing different strategies and ideas. Take the time to develop a few solid hypotheses and tackle one or two at a time, so you can determine exactly what's behind any significant conversion growth.

Make input fields minimal and, whenever possible, optional
Online users don't want to be overwhelmed with endless input fields. Fewer input fields are associated with higher conversion rates, so minimizing yours as much as possible is a good idea. If you really want to ask for information that's not necessarily critical, make those fields optional to avoid deterring conversions.

Include customer reviews and social media information
Sharing customer reviews and social media pages with website viewers is a simple way to establish credibility and build a positive reputation. As you would predict, most users are more likely to purchase a product that's received positive reviews when compared to one with no review information. Also, displaying your social media account – especially if you have a strong social media presence – can help create a clearer picture of your brand and following.

Boost your conversion rate with strategies from Marijuana Marketing Xperts
If you're ready to take your digital marketing strategy to the next level, join forces with Marijuana Marketing Xperts. Our expert team has the tools and resources to take your conversion rate to its fullest potential, combining our digital marketing expertise with a clear understanding of the niche cannabis market for data-driven results. From optimizing your SEO approach to creating a solid website design, we can help you take a smart, effective approach to cannabis digital marketing.

Contact Marijuana Marketing Xperts today to learn more about how we can increase your conversion rate online and help you reach your cannabis business goals.