Are You One of the Many Medical Marijuana Doctors Trying to Make a Name for Yourself?
In the United States and abroad, there are thousands of potential MMJ patients who are looking for a knowledgeable and dependable practice to turn to for help.
Unfortunately, marketing for MMJ doctors can be especially challenging due to regulations that prohibit overt advertising through pay-per-click campaigns, as well as social media terms of use.
We Know What You Need
Despite all the hurdles that stand between you and a thriving MMJ clinic, there are ways to get the word out about your practice and your services, including the acquisition of an MMJ card.
MMJ clinic marketing through the Marijuana Marketing Xperts makes it possible to overcome legal challenges, so you can be on your way to getting more patients in the door.
A Multi-Faceted Approach to Marketing
If we can't use the most mainstream marketing avenues to put your clinic on the map, we have to use the strategies that are available to their very best ability. This means taking advantage of marijuana-friendly lifestyle magazines that are open to print ads from MMJ clinics.
MMX is part of Voice Media Group, a nationwide chain of alternative weekly newspapers, including Denver's Westword, Phoenix New Times and LA Weekly. We also have relationships with numerous other newspaper chains and individual publications nationwide.
TARGET YOUR BEST PATIENTS
Marketing also means creating high-quality content that can hold its own in the SEO world and move your business up the ranks on Google, even without the help of paid ads. MMX can also take the time to narrow down your marketing strategy to reach the most qualified patients through programmatic marketing, with techniques that include:
Demographic targeting
Geo-specific targeting
Age targeting
Content targeting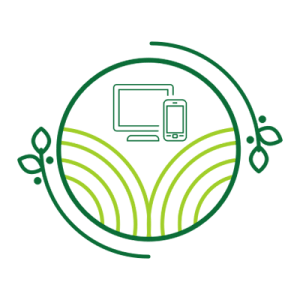 A Suite of Services
We won't waste any time or marketing money on those who are unlikely to ever set foot in your office. In addition, since our SEO strategy is so robust, you will find that onsite content and blogs will earn you high visibility and great returns long after it has been published. Couple this with a well-designed webpage, and you will likely reap the benefits of having a well-optimized site for years to come.
Our goal is to help establish you as a reputable, legitimate marijuana evaluation doctor. If you have previously struggled with finding the right way to advertise your MMJ clinic, let MMX help you sort out the details and put together a strong marketing campaign that gets real results.

Clients preach the gospel of MMX:

MMX has not only been a pleasure to work with, but has been very beneficial to our organization. Throughout the last year we have seen significant improvement in our organic rankings. With MMX's thorough reporting we are able to analyze all of our marketing platforms and their ROI to optimize our marketing budget. I would recommend them to anyone seeking exceptional marketing services.

Clients preach the gospel of MMX,