Posted by Trevor Weitzel
On October 19, 2018
0 Comments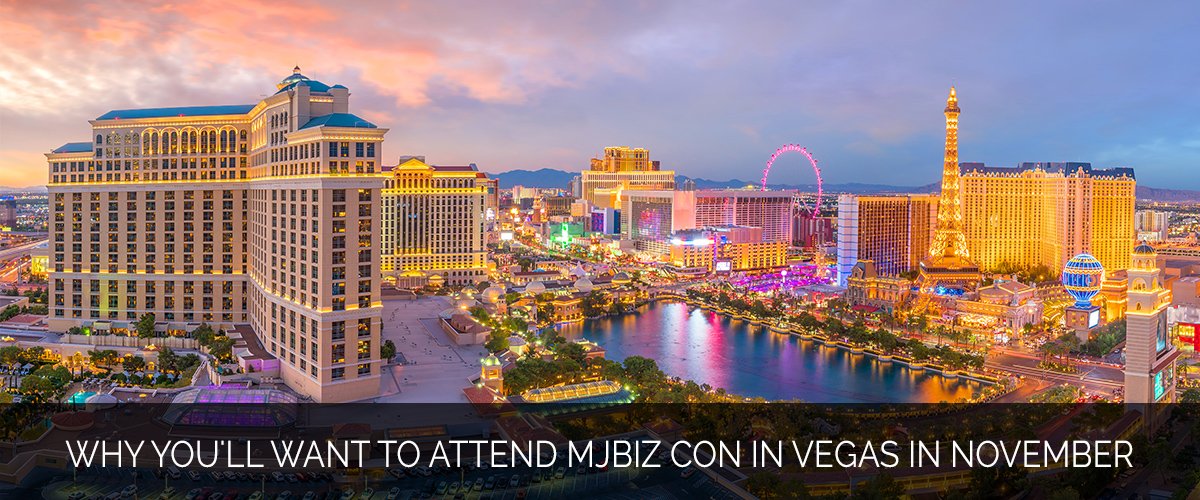 For small business owners in any industry, professional conferences offer invaluable opportunities to learn and grow. However, for those in the cannabis industry, attending cannabis conferences isn't just a benefit – it's a must. As the cannabis industry blossoms, more and more options for professional conferences are coming to the table, but there are a few, in particular, you absolutely don't want to miss.
MJBiz Con is absolutely set to be one of the biggest industry events of the year, bringing together canna-businesses of all sorts, shapes, and sizes. Scheduled for November 14th through the 16th at the Las Vegas Convention Center, MJBiz Con is the preeminent conference for putting your small business on the path to success. If you're still trying to decide whether you should snag a ticket to MJBiz Con, here are just a few reasons why you'll want to plan your trip now:
You'll be able to forge priceless connections with other cannabis industry professionals, including those that work in cultivation, production, cannabis marketing, education, advocacy, and more. Where else would you be able to meet and connect with so many people from all corners of the cannabis industry? MJBiz Con will be a major gathering event for the best of the best in the business.
There will be professionals offering focused services and education for canna-businesses, making it easy to find the business services you need. Specialized experts, like the team from Marijuana Marketing Xperts, will be there to chat with small business owners about the unique challenges of running a cannabis-focused business. Marijuana Marketing Xperts is one of the top marketing teams in the industry, offering SEO for cannabis businesses as well as an experienced approach to specialized cannabis digital marketing. Meeting up with their team provides you with the opportunity to work with experts that know exactly how to navigate the unique cannabis market – something you might not find from other, more generalized firms.
You can learn more about the industry than you ever thought possible. With more than 50 sessions taking place over the conference's three days, MJBiz Con is the best way to gain a serious education in the cannabis industry. Topics include compliance, new trends, cultivation techniques, edibles, building your brand, marketing, and more. You'll walk away with an incredible wealth of knowledge and resources, ready to dive into your business with renewed vigor.
With opportunities for professional growth, connection, and learning, MJBiz Con is a must for any small business owners looking to flourish in the cannabis industry. Get your tickets today to guarantee your spot at one of the biggest and most exciting canna-business events of the year.