SEO Strategies Your SEO Company Should Be Using in 2019
Posted by Marijuana Marketing Xperts
On February 26, 2019
0 Comments
Search engine optimization often referred to as SEO, is widely considered one of the most important elements of any company's digital marketing strategy. Without the ability to establish a solid presence on the Internet's major search engines, a business will be fighting a losing battle. For cannabis-oriented businesses, the stakes are even higher. If you're a cannabis company owner and you aren't making use of organic SEO, you could be seriously slowing down your potential for growth and development.
Like many aspects of the tech world, SEO is a constantly evolving entity, shifting with the tides of digital trends and new advancements. For 2019, there are several key SEO strategies that you should make sure your SEO company is making good use of, and we're breaking down our top must-dos for the year:

Start with a Clear Understanding of SEO
This might seem like an overly obvious suggestion, but you might be surprised at how many people attempt to tackle SEO without first considering the "why" and how." Thinking about how you search online – and by extension, how your target users search – can give you a clearer picture of how to approach your SEO strategy. Most people can agree that they're searching for a highly specific, accurate answer to their search inquiry, whether they're looking for a certain image, date, address, definition, or topic.
Google's algorithm is generally extremely successful in delivering what users expect at lightning-fast speed, sometimes seeming like it's reading your mind when it manages to give you exactly what you're looking for. There's a reason Google is one of the top-rated search engines out there – it provides relevant results, not a series of unrelated content you don't want to see. Once you realize this, you can gain a stronger grasp on the basics of user experience on SERPs in general.
If you're able to create data and content that allows Google to do its job (providing users with the relevant information they're searching for), then you'll be setting yourself up to be promoted to a better search position. Make sure you (or your SEO company) have an in-depth understanding of search engine algorithms and ranking, staying on top of the constant changes and updates. This will enable you to make smart, results-focused decisions relating to your overall SEO strategy.

Tune in to Your Customers' Wants and Needs
By building a detailed understanding of what your customers want, what questions they're asking, how they're asking these questions, and what their specific needs are, you can reshape your SEO strategy to suit them better. Odds are, your overarching business mission is to meet a very specific need and want for your target customers, so it makes sense to translate this to your online content as well.
Using the ever-useful list approach, take note of your customer and prospect wants and needs. By compiling a detailed collection of this information, you can better understand how to turn it into improved rankings. Using the knowledge you gain from the list, translate it to website content. Your products, services, and general content should be delivered using the natural language of your industry, specifically homing in on the unique "dialect" of sorts developed by your target customer base. In short, think like your customers, and do everything you can to be a valuable online resource to serve their needs.
You can also use the handy Google search bar to learn the most popularly searched terms in your industry. Start to type your keywords or potential customer questions into the search bar, then pay close attention to the suggested list of related searches that appears below. These search terms are an SEO goldmine, giving you invaluable insight into keywords you can incorporate to boost your rankings.

Create Purposeful, Useful Content
As you probably already know, the amount of time a user spends on your website is often directly related to an increased conversion rate. Users that spend a considerable amount of time browsing your website are demonstrating a significant level of user engagement, which typically translates into a successful conversion through a product purchase, in-person visit, email, phone call, or social media share. However, did you know that this extended engagement time also improves your SEO performance?
Using a variety of technological avenues and data collection strategies, Google is able to track the amount of time a user spends on a certain website. Multiple visits or even one extended visit sends the positive signal to Google that you are providing a useful user experience. Google values the user experience above all else, placing an incredible amount of search ranking weight on a website's ability to provide useful, relevant content. If your website is intentionally designed to offer visitors a positive, useful experience, it can directly translate into positive SEO growth and long-term results.
So, how do you encourage users to spend more time on your site? The answer lies directly in the quality and structure of your content. First, it should go without saying that your website should have a mobile-friendly version. In our smartphone-driven world, failing to create a mobile-friendly site is a huge detriment to any company's overall digital presence. Secondly, make sure that your website consistently functions correctly, loading quickly and properly.
Consumers expect quick, reliable performance, and nothing will make them click away faster than a slow-moving site, non-intuitive site architecture, or jumbled display.
Once you have those bases covered, consider the content itself. Content is a large umbrella that covers a wide variety of mediums, including blogs, how-to guides, videos, live chat, webinars, and more. To maximize your SEO impact, your content should be spread across your website as well as the online channels where your target consumers spend their time. Every single content piece should have a clearly planned mission or objective, serving a specific user need. Whenever possible, avoid broad content topics and instead drill down to specific niche subjects. Try to create content that has sharing value, focusing on providing users with a high-quality experience from start to finish.
When you become a valuable resource for your target consumer base, Google will take notice. The process of strategizing new content should be ongoing, ideally supported by a professional team that can help you pinpoint how to design SEO-smart and user-appreciated content that suits your specific business goals.

Take a Smart Approach to SEO with Marijuana Marketing Xperts
If you're ready to tackle your cannabusiness marketing plan with a focus on efficacy and results, Marijuana Marketing Xperts can help. Our team has the experience and industry knowledge to create a smart, results-driven digital marketing plan for your company, including rock-solid SEO strategies. The cannabis industry is unique in that it's primarily limited to organic SEO as a digital medium for lead generation, so it's critical that you're taking full advantage of its potential.
When you partner with Marijuana Marketing Xperts, you'll gain access to a full toolbox of expertly-developed digital marketing strategies, from SEO and web development to social media and more. By combining our industry-specific experience and data-focused approach, we will help your company achieve measurable growth.
To get started with your personalized cannabusiness marketing strategy, contact Marijuana Marketing Xperts today.

Images: Shutterstock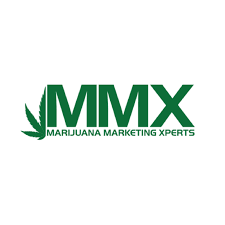 Marijuana Marketing Xperts (MMX) is a team of cannabis marketing experts that leads cannabis businesses and local dispensaries through the world of marijuana-focused digital marketing to increase online traffic, foot traffic, and sales. MMX specializes in search engine optimization, web design, social media, programmatic advertising and device ID targetting, and more.