Posted by Noni Cavaliere
On May 7, 2018
0 Comments
HoneyVape is focused on perfecting the medical cannabis oil market. With a painstaking cleaning and terpene profiling process, HoneyVape produces the most robust, botanically identical, genetic strains so patients can enjoy their favorite strains in a vaporizable oil aka vape juice.
We recently got to sit down with HoneyVape to learn more about one of the founding cannabis brands in California. HoneyVape leads the way in the California cannabis industry as the first company to ever put distillate into vape pens, back in 2012.
Tell us about HoneyVape:
HoneyVape: Our company is a California state licensed medicinal and adult use cannabis company and the first producer in California to provide clean, distillate oil in cartridges. We provide our THC and CBD, lab tested oil in vape cartridges, applicators, batteries and apparel to legal dispensaries and delivery services throughout the Golden State.
What makes HoneyVape different than other cannabis product lines?
HoneyVape: We are not just another cannabis oil company, we are an experience. We believe every cannabis strain has a soul that is expressed through its unique symphony of flavors and phytochemicals which is why every product is Fresh Mapped™. This means the aromas and affects you experience with our products are akin to walking in a field of blooming, fragrant cannabis flowers. Thickness matters which is why we use only 2 ingredients; cannabis oil and terpenes and NEVER questionable fillers such as glycerin or propylene glycol. The goal of our process is to give customers an experience with our vape that is even more akin to the green growing plant than even a drying bud on the shelf. We also preserve the integrity of the oil by refusing to over-refine and remove the unique phytochemistry of the plant. This is why our oil is thick and has a much higher viscosity than most vaporizers on the market.
What was your background before you got started in the MMJ industry?
HoneyVape: Before becoming cultivators of cannabis all members of our team were involved in the health and wellness industry. We had a presence in a number of fields from physical therapy to nutritional healing. Our team founded one of the first legally operating medical cannabis collectives in Los Angeles. We were known as a "farmers market of cannabis" where patients met their farmers and were personally educated on their medicine from the cultivators who grew it. This allowed us to grow and provide clean medicine to LA patients and continue our desire to help people.
What drew you to the cannabis industry?
HoneyVape: Our favorite life memories always included cannabis, family and friends. When we got the chance to legally help create these happy memories for patients and customers we knew we found our calling. We also enjoy the opportunity to create a whole new business category. Being a part of an industry that has a fast pace at which things change is exciting. The cannabis business industry has its own set own rules and best practices that are being married with traditional models of consumer-packaged goods. This keeps us on our toes and creative at all times.
How has the industry changed in the years that you've been active?
HoneyVape: The biggest change that is ongoing is advancements in science and technology with the cannabis plant. We now know there are hundreds of cannabinoids and phytochemicals that contribute to the "entourage effect" and can provide these. Each one of these chemicals has the potential to profoundly and positively change people's lives.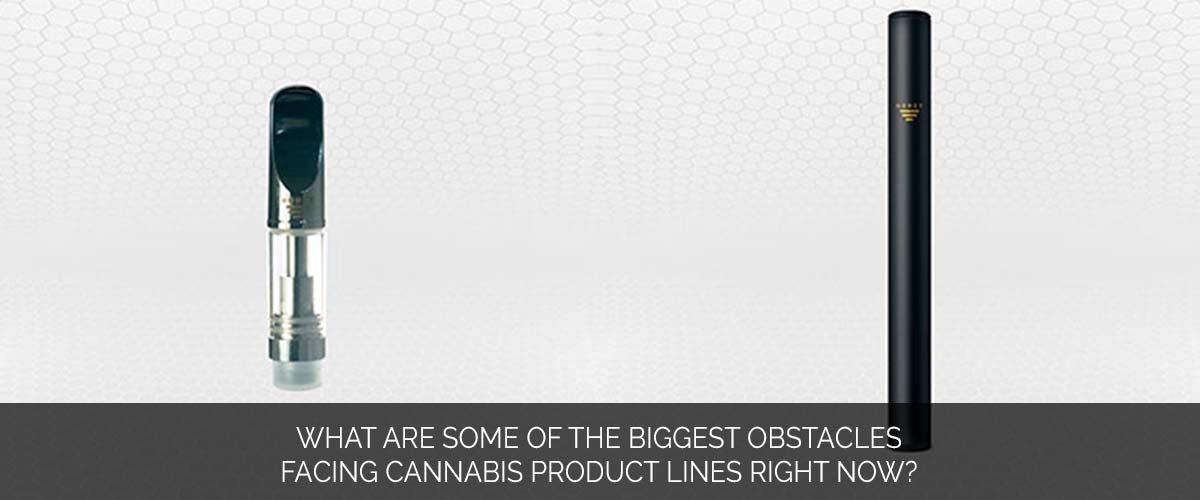 What are some of the biggest obstacles facing cannabis product lines right now?
HoneyVape: The biggest obstacle is winning against widespread cannabis discrimination from State and Federal governments. Cannabis businesses are treated far differently than conventional businesses with regards to banking, high taxes and the ever-present threat of asset forfeiture and jail. The good news is that there is an overwhelming demand for regulated cannabis so hopefully prohibition will be a thing of the past.
What does the future of HoneyVape look like?
HoneyVape: Sweet and continuously growing and advancing.
You can learn more about HoneyVape and its range of products at https://www.honeyvape.buzz/. Keep up with the brand visit social media at https://twitter.com/honeyvape, https://www.instagram.com/honeyvape/ and https://www.facebook.com/HoneyVapeCA/