Posted by Trevor Weitzel
On March 29, 2017
0 Comments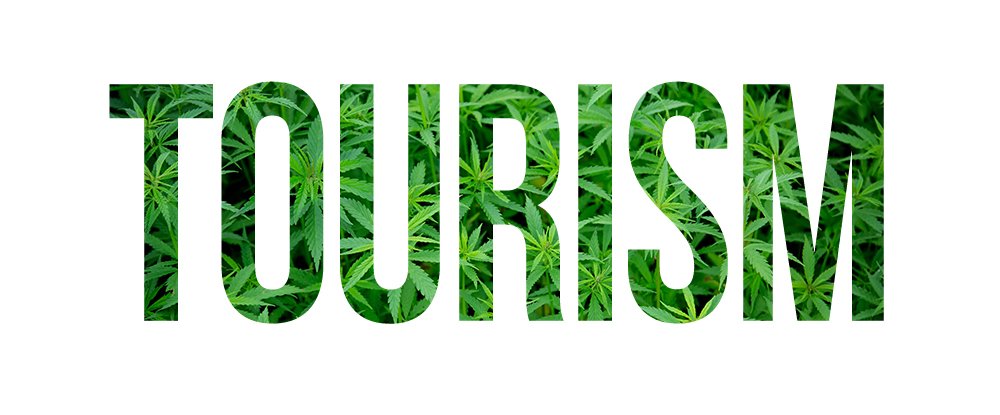 With the advent of pro-marijuana legislation in an increasing number of states, a whole new kind of attraction has been created. Marijuana tourism has become a massive industry in pot-friendly states, and visitors from all over the country fly in to enjoy the wide variety of new products that are now available in the legal markets.
If you haven't started already, now is the time to begin marketing your marijuana business to travelers coming through your town so you can enjoy some of the benefits that cannatourism has to offer.
How Big Is Pot Tourism?
In 2015, three years after Colorado legalized recreational marijuana, the Colorado Tourism Office conducted a survey that revealed almost 50 percent of visitors to the state were influenced by the availability of marijuana. Colorado has seen increases in tourism spending year over year since legalization and continues to see massive increases in consumer spending as well.
To meet the growing demand, new companies continue to sprout up offering marijuana tourism packages in pot-friendly cities so visitors can take a shuttle to some of the hottest pot shops in town. They have partnered with local retailers, hotels and transportation companies to ensure that guests can buy and consume their weed in a safe environment while following local laws.
Marketing Your Dispensary to Travelers
With so much data showing that travelers really do come to pro-marijuana states for the bud, you have every reason to try and capture a slice of the pie. It is possible to optimize your website for SEO-friendly keywords that will draw in visitors who are unfamiliar with the area. You can also take advantage of partnerships with alternative publications that allow marijuana advertising, and local businesses and hotels that are also trying to capitalize on marijuana tourism.
Creating special deals for tourists is a great way to get people to your door on their way through town, giving them a reason to come back on future visits. Some stores even host festival-like events where tourists can enjoy Mardi Gras-like parties while they're in town.
Don't forget that social media is one of the best places to reach travelers year-round with regular posts and updates of your current inventory. Plus, Facebook, Twitter and Instagram are great places to converse with travelers and get them comfortable with the idea of buying pot legally.
Even after many states have legalized cannabis for recreational or medicinal use, people still come from all over the world to enjoy a variety of different strains that are only available in certain regions.
The option to enjoy 420 tours with other travelers makes for an enjoyable, social experience. The experts at MMX are ready to help you put your marijuana business on the map as a go-to tourist attraction in your city!