Posted by Richie Martin
On July 12, 2017
0 Comments
Once considered the most unlikely social media platform, Instagram has had a profound and lasting impact on the marketing industry. Instead of focusing on hard-selling tactics, Instagram allows users to see the behind the scenes of your brand and get familiar with the things that make your business special!
However, for users who have not been initiated into all things Instagram, learning to use the platform effectively can be a challenge. Instagram is fraught with important do's and don'ts that Marijuana Marketing Xperts can help you navigate through. Here are a few of our top Instagram marketing ideas for dispensaries.
Learn the Hashtags
Hashtags are searchable, clickable tags that you add to all of your posts so that people can find you when they are looking for topics that relate to your business.
There are two kinds of hashtags you need to keep track of as a business user of Instagram. A quick search will tell you which hashtags are popular in your industry and community. You should collect 10-20 hashtags that are related to what you do.
Most likely there will be a handful of very popular hashtags, and then a bunch of spinoffs that are related by a word or two. Checking your competitor's pages is one way to start gathering intelligence, and also gives you the chance to start following their fans.
In addition to the hashtags that are directly related to what you're doing, you also need to keep an eye on the latest trends. By their nature, trends come and go, and you don't need to catch every single thing that flies by your feed, but whenever you see something that you can participate in, it's a good idea to make a related post.
This is especially true for trendy joke hashtags where you can inject a little humor into your page.
Use the Built-In Marketing Tools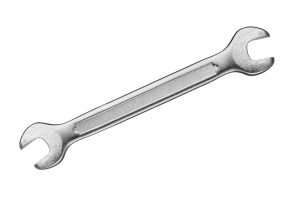 Instagram has built an entire suite of marketing tools for businesses to use. Their graphic interface makes it easy to see when you're posting and when your posts are getting the most attention. You can use these tools to determine your peak posting hours. In addition, you can see which filters are most popular for your industry and learn to apply filters that will make your photos look great, even if you're not the best photographer.
Networking
Instagram celebrity is a real phenomenon. Some people become incredibly popular on the platform simply by sharing thoughtful opinions and reviews of products. You can take advantage of their audiences by reaching out to them and networking. If you can get them to give you a shout-out, so much the better!