Posted by Mike Sundvik
On May 11, 2017
0 Comments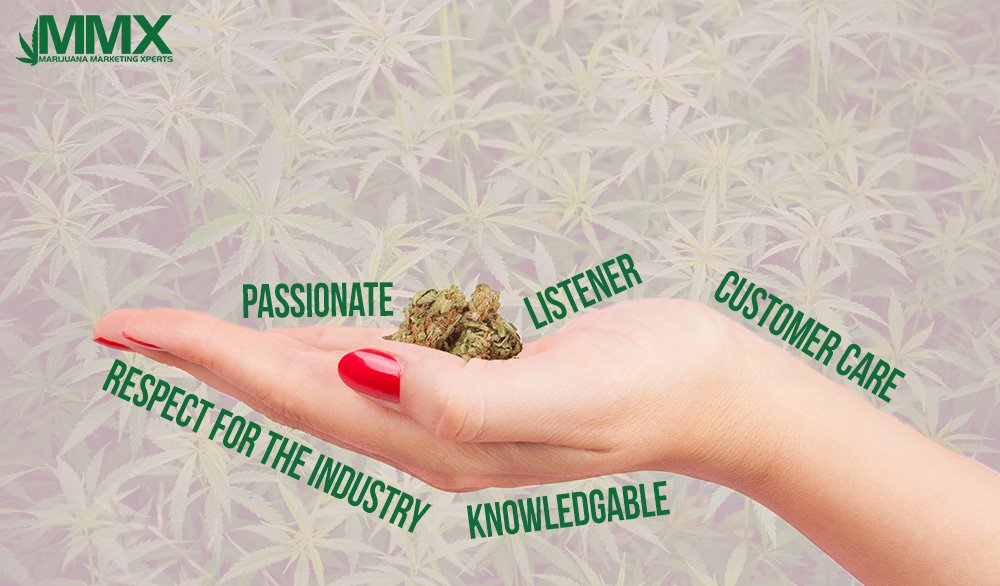 As with any business venture, the employees you choose to hire for your dispensary will have a direct impact on your success. On the other hand, hiring the wrong employees can be a big setback for your company.
Here are some important tips on how to hire the right people to work at your dispensary.
Know What You Need

Working in a dispensary is a little different than working in any other retail environment. It requires in-depth knowledge of the products on hand and an ability to listen to customers to help determine which strains and products would be best for their needs.
In other retail environments, the customer may ask for a product and you can point them to the right aisle. In a dispensary, the best employees will care for your customers by taking them to the most suitable products and explaining why they believe the products will help them.
As the leader of a dispensary, you need to look for these qualities in your potential employees to see if they are able to listen to customers and be patient while helping each one. They also need to be passionate enough to learn the finer details of each strain and product rather than only getting by on mere surface details.
Hire People Who Respect the Industry
Many young entrepreneurs jumped into the dispensary business because it looked like a great way to make money. Unfortunately, many of these businesses also fail because they don't hire employees who can be respectful of the products and the customers.
The products are precious and deserve to be treated with care. Customers want to see you handling products with proper sanitation, which means wearing gloves and keeping the shop nice and clean. Likewise, part of becoming a great budtender is learning how to read a customer's experience level and guide them through the process of buying and using the products. Poor budtenders assume that everyone is using for the same reason or that everyone has done this before, and they leave new customers confused and uncertain about what to buy.
Don't Settle
At Marijuana Marketing Xperts, we've noticed that companies offering dispensary jobs are experiencing a high amount of turnover in their employees. There are many reasons this can occur, but one of the most common problems is that dispensaries are so eager to expand and bring new employees on board that they fail to set a minimum standard for their performance. Then they have to correct the situation after something goes wrong.
That's why there are budtenders who have bounced around to virtually every dispensary in town. Take it from us: it's better to leave a position unfilled than to fill it with an unqualified person. Hire selectively and don't compromise on your company values.
For more information about building a successful dispensary, contact us and learn more about what our marketing experts can do for your business!