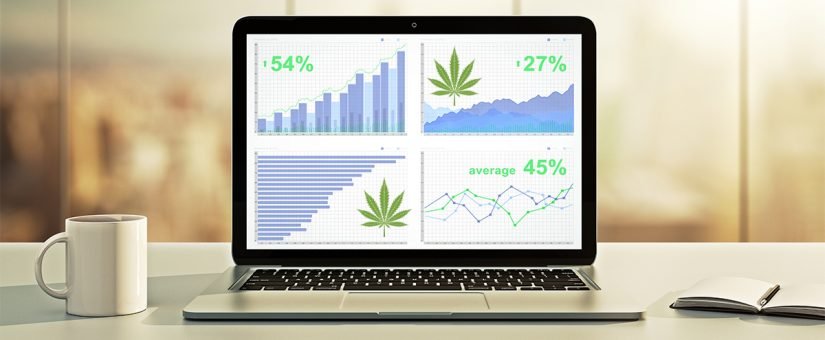 Posted by Rick Jacobsen
On August 22, 2017
0 Comments
With so many limitations on how to market your cannabis business, it can be difficult to choose a marketing strategy that really works. Currently, there is little information available that relates directly to marijuana marketing practices, but there are still plenty of digital marketing statistics that are worth considering in a general sense.
The User Experience
Some of the most valuable online marketing stats available relate to the user experience. Many cannabis customers are looking to dispensary websites to gather information about pricing, available strains and other products. Websites that offer a negative experience will lead many users to write off the dispensary altogether.
In fact, 61 percent of users say they won't come back to a mobile site if it is bad, and 40 percent are likely to go to a competitor instead. Those are important numbers to keep in mind if you're on the fence about how to build your new site.
Who You Are
Customers are becoming increasingly aware of the fact that companies are made up of people and those people have political views, personalities and other attributes that they can connect with. As such, nearly 75 percent of consumers appreciate seeing your company's personality shine through in blog content and the website as it helps them form familiarity and loyalty to the brand.
Making Conversions
There are also several important digital marketing industry statistics about conversions that are worth knowing. First, simply adding personalization features to your email campaigns can improve both your open rates and your conversions by more than 10 percent. Moreover, retargeting campaigns have up to a 70 percent success rate at making conversions. This is valuable information for any industry.
These are just some of the statistics that you should be paying attention to as a dispensary. As you begin building your website and mobile apps, now is the time to see how users are reacting to different tactics and what features they want most. You definitely shouldn't be cutting corners when it comes to your digital marketing strategy. Sometimes even the simplest changes to your email marketing techniques can make a huge difference in the way your customers respond.
To learn more about digital marketing strategies for your dispensary, visit the MMX blog and read about social media strategies and promotions. If you have any other questions regarding your online marketing plans, we are always here to answer your questions and help you determine the best path for your business.