Posted by Noni Cavaliere
On September 4, 2018
0 Comments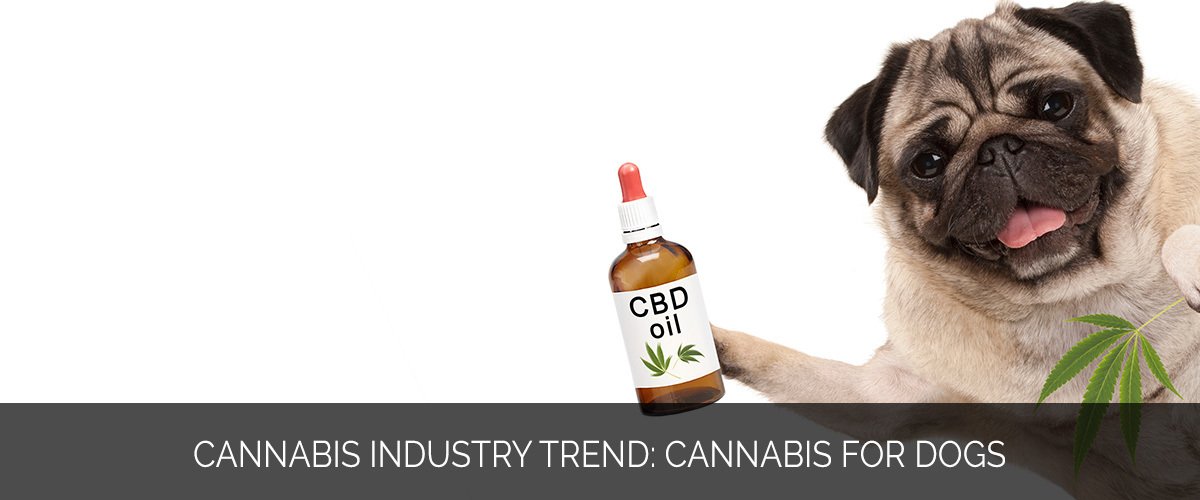 In recent years, cannabis is emerging from a cloud of unfair stigma and becoming the subject of serious discussion about treatment options for a wide range of health conditions. Today, it's been legalized for medicinal use in many states across the country, as well as recreational use in a handful of those.
As cannabis trends begin to grow and shift, marijuana for dogs is sparking some interest among the veterinary community and pet owners alike. Much like it's an excellent, naturally-based treatment option for humans, cannabis for dogs is proving to have a long list of potential health benefits for your furry friends.
What are the benefits of cannabis oil for dogs?
Much like humans, dogs experience the health benefits of cannabis through the interaction of cannabinoids with their internal endocannabinoid system. This system is comprised of receptors throughout the body, and when supplied with natural cannabinoids from medical marijuana, the receptors' control over pain, nausea, and anxiety can be modulated to an ideal level.
This makes cannabis, and more specifically, cannabis-infused oil, an excellent option for helping pets that are suffering from conditions such as anxiety, chronic stress, nausea, seizures, arthritis, gastrointestinal problems, and even symptoms of cancer. Cannabis oil has the added benefit of being extremely versatile, making it easy for dog owners to administer it topically or orally.
In addition to relieving a range of symptoms, cannabis-based treatment does not come with the dangerous side effects that are associated with traditional pain medicine for dogs. Unlike the prescription treatment options, cannabis won't damage the liver, kidneys, or GI tract, and won't leave the dog sedated or overly groggy.
Where can dog owners get canine cannabis?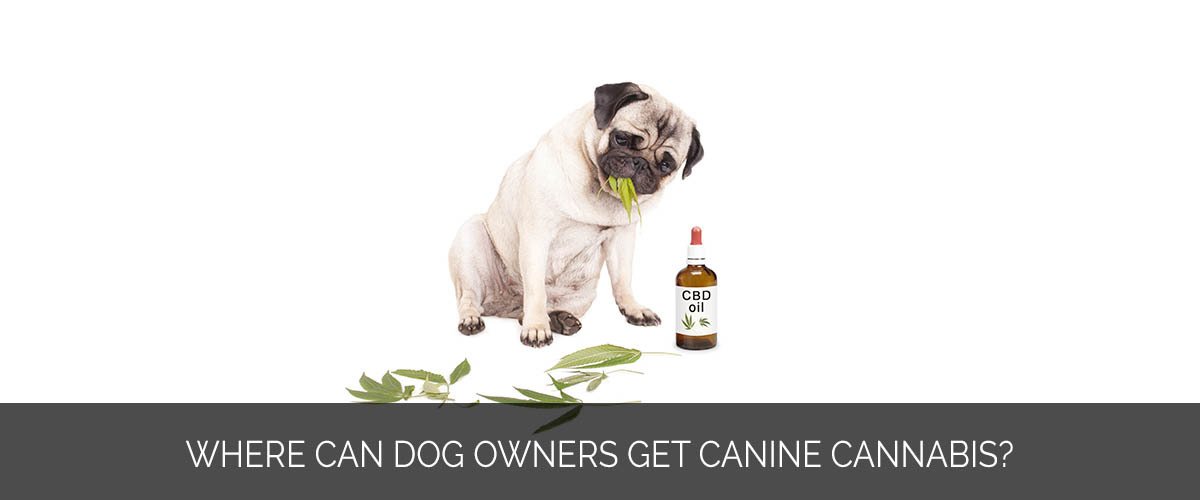 For customers looking for cannabis for dogs, their state's cannabis laws will largely dictate the availability of these products. In states where medicinal marijuana is legal, a medical marijuana card is required to purchase any marijuana products. If a dog owner has a medical marijuana card, cannabis oil and other products can be found at local dispensaries and online.
In some states, no form of cannabis has been legalized – in which case, dog owners may want to consider CBD-based products for their pet.
Reach dog lovers with your canine-friendly cannabis products today
Are you a cannabis business owner looking for a way to make the connection between dog lovers and your selection of dog-friendly marijuana products? At Marijuana Marketing Xperts, our unique expertise allows us to combine knowledge of the cannabis industry with innovative, effective marketing strategies to achieve your business goals. To learn more about how we can help you propel your marijuana business to marketing success, contact us today.