Why Demographic Targeting in Cannabis Marketing Matters for Your Dispensary
Posted by Marijuana Marketing Xperts
On July 29, 2021
0 Comments
In this guide to the value of demographic targeting for cannabis dispensary marketing, you'll have the opportunity to learn:
Why demographic insights are key to developing actionable steps for your dispensary marketing strategy

Tips for successfully targeting consumer demographics, specifically generational segments of the cannabis market (such as Millennials and Gen Z)

How to make a connection between a consumer's purchasing decisions and your approach to advertising
No matter what industry you're in, understanding the demographic profiles that make up your target audience is a must for effective marketing. But especially in the relatively new field of marijuana marketing, being well-versed in the demographics of your current and potential customers is critical to making well-informed decisions.
Look at it this way: If you don't know exactly who you're selling to, how will you figure out how to sell more?
Cannabis dispensary marketing can be highly competitive. The pool of potential customers is large, diverse, and steadily growing, expanding far more quickly than it would in just about any other industry. But at the same time, new dispensaries and brands are also emerging at an impressive rate – so you're constantly gaining new competitors.
When it comes to crafting the best strategies for cannabis dispensary marketing, every advantage is one worth taking. Demographic targeting, in particular, is an opportunity you can't afford to miss, and we're going to explain why.
Why Understanding Cannabis Consumer Demographics Matters
As cannabis legalization spreads across the U.S. and marijuana goes more mainstream, the market is undergoing a maturation process that is completely changing cannabis dispensary marketing. The cannabis consumer base is growing and diversifying rapidly, expanding the spectrum of consumer expectations, behaviors, and demographics. 
The demographics of cannabis consumers will tell you how to:
Tailor your messaging

Develop a pitch-perfect strategy for marketing to each specific segment

Find your target audience online (and in-person)

Provide personalized experiences to your customers

Build brand loyalty through stronger relationships with customers

Earn customer trust

Retain existing customers

Secure more viable leads
When you add up all of the benefits of using demographics for your cannabis dispensary marketing and advertising campaigns, the results are worth their weight in gold: increased revenue, improved ROI on ad spend, and sustainable business growth. 
Turning Demographic Insights into Action
And this all makes sense because when you commit to understanding cannabis consumer demographics, you're directly in your target audience. When you put time and effort into focusing on the needs and desires of your customers, you'll inevitably be able to serve them more effectively. 
As you begin to narrow down the market to find your ideal dispensary customers, you might worry that you're "shrinking" your target audience and limiting your business growth. But actually, using demographics and other data to pinpoint your best-fit prospective customers will set you up for short- and long-term success. 
There are next to no businesses that can be the perfect match for every single type of customer out there. Not even mega-retailers like Amazon or Wal-Mart can make everyone happy – but that hasn't stopped them from being successful.
For your cannabusiness to build an authentic brand identity and marketing strategy that creates effective and genuine connections with consumers, you'll need to find your niche. There, you can invest the same amount of time, effort, and budget but see a significantly better payoff – simply because you've discovered your "people."
What's the difference between demographic targeting and audience targeting?
Both demographic targeting and audience targeting are valuable in developing your dispensary marketing strategy, but the two terms should not be used interchangeably. There are nuanced differences between the two, making each one better suited to certain purposes and goals.
Demographic targeting

focuses on broader categories of consumers, using more general dividing lines to separate your target audience into subgroups.

Audience targeting

zooms in to very specific segments of consumers, relying on less tangible characteristics such as personal interests, habits, or online interactions.
When you partner with a professional cannabis marketing agency like Marijuana Marketing Xperts, you'll have the benefit of an experienced team that can successfully incorporate both types of targeting into your larger strategy. In many cases, audience targeting can serve as a "next step" after demographic targeting.
If you have business goals or needs that you think could be supported by this progressive approach, please reach out to our team to chat.
What are the types of market segmentation?
In simplest terms, market segmentation is the practice of dividing a market into subsegments based on certain similarities. As a result, you end up with various market segments, each with members with something specific in common. 
There are many different kinds of market segmentation, including types that are divided according to:
Demographics

Product field behavior

Motivation

Psychographics

Social value groups
Among these and others, demographic targeting tends to be one of the most common.
Also called demographic segmentation, it's based on factors such as age, ethnicity, education, family size, gender, religion, employment status, or income. In many cases, marketers use a combination of variables to create hyper-focused demographic profiles of a certain market segment: a middle-class, single female with a college education and a full-time job. 
In this guide, we're zeroing in specifically on age to explore how your cannabis dispensary marketing tactics can (and should) be shaped according to these four key market segments: Baby Boomers, Gen X, Millennials, and Gen Z.  
Trends Developing in Cannabis (Per Demographic)
Now, we're going to demonstrate exactly how demographics can be the foundation of smarter, more successful cannabis dispensary marketing tactics. Using generational subsegments of the cannabis consumer market, we're going to show you how you could tap into segment-specific trends to shape advertising campaigns that flawlessly fit each group.
Baby Boomers (Born from 1944-1964)
Many cannabis dispensaries fail to appreciate what Baby Boomers can bring to their customer base. They hold 70% of all the disposable income in the U.S. and have the highest spending of all the generations. 
That's not to say that marketing cannabis to Baby Boomers doesn't come with a few challenges. However, when once you understand this demographic, you can adapt accordingly with strategies like these:
This generation is showing us that we don't know as much as we think we do about them.
There are plenty of stereotypes that paint Baby Boomers as tech-illiterate, but assuming those are true can prevent you from making any progress. Nearly 70% of this generation regularly use smartphones, and they make about 20% more online purchases than the Millennials do.
Baby Boomers are online, and you need to be ready for them. Connect with a professional web design and development team to build an easy-to-navigate website with high-quality, relevant content demonstrating your value as a brand and thought leader. Also, videos are a valuable medium for communicating your message, so invest in video marketing for social media, email, and your site.
Education is the way to open doors to new customers. 
Because they are more likely to be dealing with chronic health conditions, pain, and other related issues, Baby Boomers are an excellent demographic for medical marijuana.
Right now, an impressive portion of this generation is already aware that cannabis is helpful for their wellness decisions. You can continue their educational journey by providing helpful information on topics such as product types, options for cannabis consumption, strains, and more. 
Customer service is a major factor in your brand reputation. 
Remember that for Baby Boomers, brick-and-mortar stores were the only places they shopped for much of their lives. As such, they place considerable value on customer service.
Ensuring that your dispensary staff is following excellent customer service practices on-site is important, but the quality of your service should extend to all interactions. For example, if a potential customer contacts you via your website's contact form, don't let the customer experience fall by the wayside.
Generation X (Born from 1965-1979)
Generation X is often thought of as the most accurate representation of the "average cannabis consumer," with consumption habits and preferences that play a large role in the market as a whole. And yet, it's common for cannabis dispensary marketing plans to neglect this generation.
Here are some things to keep in mind for marketing cannabis to Gen X:
Gen X is loyal to the brands that provide an exemplary experience.
You don't just need to attract new customers; you also need to retain the ones you already have. This makes brand loyalty something you should constantly be thinking about, and nobody does loyalty quite like Gen X. 
This is a generation that appreciates small demonstrations of thoughtfulness from a business. For example, using their name in email marketing materials or remembering specific products they enjoy can enhance their experience considerably. 
Email is an important touchpoint for Gen X.
Members of Generation X are active email users, making this a great way to connect and communicate with them effectively. Email tactics such as a monthly newsletter featuring special deals or featured products are likely to be successful with Gen X.
Gen Xers are very active on Facebook, so your brand should be too.
If your target audience includes a significant number of Generation Xers, then Facebook marketing tactics are something you want to get started with sooner than later. About 90% of Gen X social media users are active on Facebook. This means that you could be reaching a huge chunk of this specific demographic with just one social platform – that's a pretty impressive use of time and effort.
Keep the rules for dispensaries on Facebook in mind, avoid making medical claims, advertise specific products for sale, or give specific instructions for growing cannabis. Instead, center your dispensary Facebook page on education, building a sense of community through positive interactions.
Your website needs to be up to par.
This generation doesn't expect a flashy website, but they do want a site to function properly and offer features that allow for an excellent browsing experience. Your website information (especially your contact details) should be clear and concise and absolutely accurate. Features such as live menus and online ordering will earn you bonus points and help set you apart from competitors. 
Millennials (Born from 1980-1994)
Millennials are the pioneers of recreational cannabis and have contributed considerably to advocacy and education efforts. They're the single largest consumer base and are coming to the table with an excellent education on cannabis and clear preferences.
Rather than being strictly brand loyal, millennials are very open to trying new products or businesses that catch their interest. So, your brand has the opportunity to gain a customer if you can get "discovered," but you can just as easily be replaced if you don't hold their attention. This generation places a lot of trust in the endorsements of their peers, making your online reputation something to be particularly conscious of if this demographic is a part of your target market.
Other things to know about marketing to millennials as a dispensary:
Millennials appreciate brands that support important causes and contribute to their community.
This is a generation of change-makers that expects the brands they support to have social values and causes of their own. Before you begin searching for a way to show your social conscience, you should know that millennials are extremely adept at spotting inauthentic social activism. Avoid performative gestures and focus on finding something that genuinely speaks to your brand's values. 
Of course, if you are running a dispensary, you're already a part of the movement for mainstream cannabis. You could take steps to continue progress for this cause, which supports your brand while also helping the community in a way that aligns with your business.
Social media is a hub of activity for millennials.
We already know that millennials are active on social media, but do you know exactly how they're using their platforms? Like many users, they spend time interacting with others and engaging with content, which sets the stage for you to build brand awareness and launch targeted ads.
However, it's also common for millennials to turn to a brand's social media page for their customer service needs. You can expect to see both positive feedback and complaints on your brand's page, and prompt and professional responses are a must (especially because you have an "audience" of other users). 
Other social media marketing strategies for dispensaries looking to reach millennials include polls, user-generated content, and live streaming. 
Don't just sell your products; sell experiences.
If you want to appeal to millennials, go beyond basic product advertising and consider marketing the experiential aspects of what you have to offer. For example, many dispensaries are beginning to categorize their strains according to feelings, such as relaxation, happiness, creativity, and etc.
Others are using content creation as a way to show how specific products lend themselves to a certain desired outcome. A blog post might cover "The Best Cannabis Strains for Summertime Pool Parties" or something similar. This approach to content marketing illustrates the potential of products to shape their lifestyle, which is extremely attractive to this generation.
Prioritize authenticity when you create content.
We've already mentioned that this is an extremely intelligent generation of consumers, and they can spot inauthentic marketing efforts a mile away. About 90% of consumers look for authenticity in the brands they choose to support, a number that's been on the rise in recent years. 
When millennials are judging a brand, they connect best with those who can develop content that rings true. Don't let your content marketing strategy be consumed by the goal to sell, sell, sell; instead, focus on bringing value to users by developing relevant, interesting, and useful content. Share-worthy social media posts and informative blog posts can earn you the respect of millennials – and even encourage them to spread the word about your brand.
Your brand reputation, especially online reviews, is hugely important.
Hopefully, you're already in the habit of checking your online reviews on social media platforms and sites such as Yelp, Google My Business, Facebook, and others. If you're learning that your target audience is comprised of a significant number of millennials, this is a task that needs to be a top priority.
Millennials frequently look to customer feedback when they are deciding whether or not to move forward with a brand or business. In fact, about 97% check online reviews before they choose a business, and 89% put trust in what the reviews say (Search Engine Land). Some negative reviews won't necessarily disqualify you, as long as you take the time to respond thoughtfully and professionally, showing that you value feedback. 
Gen Z (Born between 1995-2015)
Believe it or not, the babies of the late 90s and early 2000s are a segment of cannabis consumers that is growing incredibly quickly. When you consider that the oldest members of this generation are hitting their early 20s, it makes sense that they're flowing into the adult-use market at a steady (and unprecedented) pace. 
Gen Z came of age in a world that was discovering and acknowledging the benefits of cannabis, and many of them never really developed the negative misconceptions that can sometimes affect older generations. Gen Z will likely make up a significant portion of the market within the next few years – and maybe even your dispensary's target market. So, you'll want to start developing and implementing strategies to match starting now:
A strong social media presence is a non-negotiable.
Saying that Gen Z is active on social media is somewhat of an understatement – this is a generation of young people that have likely been social media from youth. The frequency with which they review their social media feeds means that brands need to post interesting content consistently, otherwise they risk being drowned out by more active accounts.
In terms of what kind of social media content to post for Gen Z consumers, short-form videos and images are a safe bet. Platforms like TikTok, Instagram, and Snapchat have landed on the perfect formula for capturing the attention of Gen Z-ers, so you might want to expand your social media efforts to these sites if you haven't already.
Email marketing isn't obsolete.
You might assume that Gen Z thinks that an email is an outdated form of communication, but they rely fairly heavily on the medium. Instead of spamming their inboxes with advertisements, aim for quality email content that helps build relationships with current and potential customers. Email newsletters and other ways of "checking in" can keep you front of mind in a positive way.
Venture into influencer marketing.
There's a reason that so many successful online influencers are in their young teens and early 20s – their Gen Z peers are the people most likely to look to them for recommendations. Nearly half of Gen Z has made a purchasing decision based on information from an influencer, which is almost double the amount of the general population that has done the same.
So, if you can cultivate a partnership with an online influencer that is relevant to your target audience, you have a good chance of getting your brand in front of Gen Z-ers that are purchase-ready. 
Launch targeted specials to encourage purchases.
As the youngest generation of cannabis consumers, Gen Z has less disposable income. So, any discounts or deals that you can offer are likely to garner their attention – and maybe even be the deciding factor in their next purchase.
Customer loyalty programs that offer benefits such as free gifts or discounted products are a great way to drive continued business from Gen Z-ers. Additionally, making sure that your marketing efforts include the clear communication of special sales (especially when you're targeting Gen Z) can seal the deal with new and current customers alike.
Understanding the "why" that leads to the buy
In terms of demographic research, cannabis industry marketing experts rely heavily on the "who" and "what" of their target audience. But at the same time, it's becoming increasingly clear that the "why" behind a purchase is equally important to consumer insights. 
Suppose you can figure out why your ideal customers decide to spend their money on specific products or brands. In that case, you can make sure that you've adopted a brand identity and marketing strategy that aligns with their motivations. Buying decisions are one part emotional, one part logical, and at their core fueled by the consumer's desire to find a solution to a specific need or problem.  
Some of the most common reasons behind the "why" of that lead to the sales at your dispensaries might include:
Medical conditions

Personal lifestyle or preferences

Social engagement

Special occasions

The substitution effect (consumers choosing cannabis as a replacement for alcohol)
As you dive deeper into the data behind your target audience, setting up an outstanding strategy for cannabis marketing will be that much easier and effective. Cannabis brands looking to truly target the correct demographics can look to Marijuana Marketing Xperts for Programmatic services like Device ID, Day Parting, and Behavioral Targeting. These services promote brand awareness, direct response, and customer loyalty.
Let Marijuana Marketing Xperts Help You Find and Market to Your Target Audience 
Now, you're well-versed in the value of demographic targeting for dispensary marketing – are you ready to get started? 
Marijuana Marketing Xperts is the cannabis industry's leading advertising agency, providing specifically tailored services to suit the needs of cannabusiness owners. Using what we know about the rapidly-changing market, best practices for dispensary advertising, and the rules and regulations for cannabis ads, our team can help you reach your ideal customers with the best possible approach. Not only will we work with you to hone in on a clearly defined target market, but our cannabis marketing experts will also develop and implement effective strategies based on the wants and needs of your customers. 
Learn more about how to use demographic targeting for cannabis dispensary marketing when you connect with Marijuana Marketing Xperts today!
Featured Images: Arthimedes/Shutterstock
Farknot Architect/Shutterstock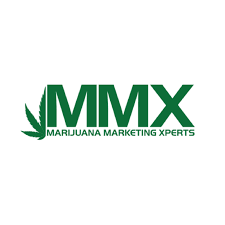 Marijuana Marketing Xperts (MMX) is a team of cannabis marketing experts that leads cannabis businesses and local dispensaries through the world of marijuana-focused digital marketing to increase online traffic, foot traffic, and sales. MMX specializes in search engine optimization, web design, social media, programmatic advertising and device ID targetting, and more.