Importance of Backlinks For Dispensary SEO
Posted by Marijuana Marketing Xperts
On September 29, 2021
0 Comments
The importance of backlinks for dispensary SEO is complicated, but we're breaking it down into bite-sized blogs to make it easier to understand. Today's topic is cannabis link building for search engine optimization, and we're covering:
What backlinks are and why you need them
What makes a cannabis backlinks a "good" one
How to get quality backlinks for your dispensary
Whether you've heard them called dispensary backlinks, inbound links, or another name, here's what you need to know right now: linking is an invaluable SEO strategy that can boost your digital presence.
But before you can jump right into building them, you'll need to learn what they are, why they matter, and how to get the quality ones that count.
What are Backlinks, and Why are They Important?
A backlink is a link that is created on one webpage, linking to another (external) webpage. So, if a local cannabis publication hosts an external link that brings organic traffic users to your dispensary website, you have gained a powerful backlink.
In terms of dispensary SEO value in organic search, backlinks are a major player. Think of every backlink as a "vote" for your cannabis business website; the more votes you have, the more sites are vouching for the quality and value of your website. When your dispensary site has a solid number of high-quality links pointing to it, it shows Google that your relevant content is worthy of search visibility and a target keyword position in front of relevant users as well as potential customers.
Although there are a number of factors that affect the search ranking of a specific webpage, backlinks remain one of the most important. And beyond SEO purposes, links are also an effective means of driving referral traffic to your website – it's a win-win.
What Types of Backlinks Offer the Most Value?
So, what makes a backlink valuable? Not all dispensary backlinks are created equally, so investing your time and effort wisely is key. Even just one high-quality backlink can be worth far more than dozens of subpar links with cannabis dispensaries.
The core characteristics of a high-value backlink are:
The link comes from a trusted website with a certain level of authority. Would you rather get a recommendation from a renowned leader in your field or just some random stranger you met on the street? This is the frame of reference you should be using when you're trying to accumulate backlinks. Link equity (or "link juice") works as a transfer of authority and value, passing along one page's advantages to another. So, you want to make sure you're making the most of link equity by getting backlinks from reputable sites. Take a look at the domain authority metric of a site – the more it has, the more authority that will be passed on to your dispensary website when google uses search engine crawlers to evaluate its value and relevance for prospective customers.
The link comes from an authoritative website specifically within your niche. Google looks closely at the types of websites that link to yours, and they assign more value to those that are a part of the same industry niche as you. Having this type of connection generally indicates that there is a certain level of shared expertise, which translates into value.
The link is on a webpage that receives a steady flow of traffic. It makes sense that the more traffic a page gets, the more it will benefit your dispensary site by way of a backlink.
As you collect dispensary backlinks, try to get them from as many different websites as possible. Some experts believe that having multiple backlinks from just one or two domains can end up being detrimental, so it's better to spread out your efforts when you can.
What are Quality Cannabis SEO Backlinks?
When we take a closer look at high-quality content backlinks for cannabis websites, the general principles remain the same.
Backlinks are essentially a digital form of word-of-mouth marketing, making it incredibly important that the people (webpages) recommending you have a good reputation of their own. Spam sites, as well as sites with low-quality content or ineffective user experience designs, aren't the ones you want linking to your dispensary webpages. Since sites such as these don't have a positive online reputation, the links can actually harm your ranking and traffic.
Of course, like most topics in marijuana marketing, things can be a little more complex within the cannabis industry. For this reason, many dispensaries and cannabusinesses are partnering with professional cannabis link-building agencies. With a team of experts building and checking your cannabis backlinks, you can be confident that you'll see results.
How are Cannabis SEO Backlinks Earned?
There are many different ways to earn dispensary backlinks, varying in the amount of effort and time involved. Link-building, or link-earning, is typically most successful when it is developed as a strategic campaign as part of your overall marijuana marketing strategy.
One of the best backlink types is the natural editorial link. These backlinks are earned when a content creator links to your dispensary website, within their original content, without you even having to ask. Editorial cannabis links are completely organic and require zero effort on your part – but that's not to say you can't take steps to earn them more often.
Not every backlink can be an editorial link, as convenient as that would be. So, you'll need to start a link-building campaign:
Use an online tool (such as Ahrefs) to figure out what backlinks you already have, if any.
Examine the backlink profiles of your closest competitors (dispensary sites that rank well for your target keywords) to learn where their links are from. Use this information to understand better the sites you might want to target during your campaign.
Create quality content that you can use for "outreach links." Then, you can contact various web admins to ask them to link to the content – and just like that, a backlink is earned!
Ways to Get Backlinks for Your Local Dispensary
Now, you know what backlinks are and what you stand to gain from them, so let's look at some practical tips for building a better backlink profile starting today.
Use the "broken link" method. Easy, free, and effective, the broken link method is a no-brainer when it comes to earning dispensary backlinks. Search for content (like blog posts) within your niche, and look for broken links. Then, report the broken links to the webmaster and offer up your own high-quality pages as a quick and fuss-free replacement. In many cases, the webmaster will happily switch out the non-functional links for yours.
Create great content – and then promote it. Content marketing for dispensaries can be a goldmine, both for backlinks and other benefits. You'll need to develop engaging, well-crafted types of content and then make sure you're getting it out there via promotion. Share it on your social media platforms, use email outreach, and present your content to sites in your niche.
Seize opportunities to do interviews, podcasts, and other types of appearances. What better way to build your brand than by making a guest appearance on a cannabis podcast or blog? By building quality relationships with creators in your niche, you can open the door to these opportunities and gain backlinks (and exposure) in the process.
Take the Guesswork Out of Backlink Building Now
If you're feeling overwhelmed at the prospect of building a dispensary backlink profile, don't be – the team at Marijuana Marketing Xperts is here and ready to help. Our cannabis SEO services and experts understand the nuances of creating an effective strategy, including earning high-quality dispensary backlinks. We'll implement a plan tailored to your goals and be available to support you every step of the way.
Better backlinks, a solid SEO for dispensaries and more effective marketing: it's all within easy reach when you contact Marijuana Marketing Xperts today.
Featured Images: mentalmind, Dapitart, Sammby, cigdem, and NDAB Creativity/Shutterstock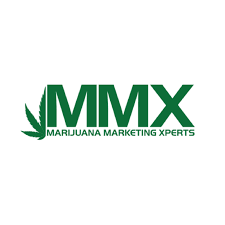 Marijuana Marketing Xperts (MMX) is a team of cannabis marketing experts that leads cannabis businesses and local dispensaries through the world of marijuana-focused digital marketing to increase online traffic, foot traffic, and sales. MMX specializes in search engine optimization, web design, social media, programmatic advertising and device ID targetting, and more.