Posted by Richie Martin
On August 14, 2017
1 Comments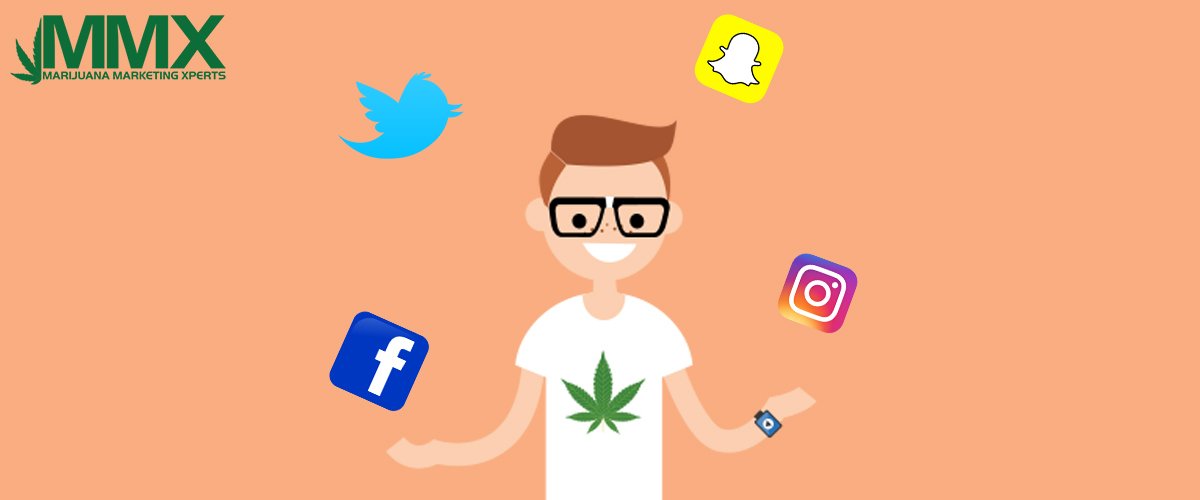 Social media harbors so much potential for marketing teams these days, but it's easy to get drowned out by the competition. That's why you need some creative strategies for reaching your customers.
These 10 tips will help you gather visitors and take advantage of social media marketing for dispensaries and other cannabis businesses.
Build Buy-In
In order for social media marketing to be effective, you need to have broad support from your team. Social media is about giving your company a public face and personality, meaning your staff will likely end up in photos, videos and other content. You want them to be up for the challenge and demonstrate how great it is to work at your business.
Don't Neglect Buyer Personas
Sure, you may know what your average customer looks like, but have you tried targeting soccer moms and retirees? Creating unique content for different demographics can really help you expand your customer base.
Check Your Competition
While you may not want to steal a strategy from the guy directly down the street, comparing your social media posts to those from similar businesses in other regions is a great way to get fresh ideas and see what works for other people.
Define Why You're There
You didn't get into business to be second best. What is it that makes your business better than everybody else's? What do you offer that nobody else can? Create social media posts around those concepts to truly stand out from the crowd.
Decide on Your Voice
Personality matters online, so you need to decide what kind of voice you'll use across your social media accounts. Consistency of tone and style plays a big part in gaining long-term followers.
Stay Focused
Some social media platforms are simply more conducive to your business than others. You don't need to spend a ton of time building up a following on sites that don't work well for your company. Instead, pick the two or three that are best suited to your customers and focus on them.
Develop a Social Strategy
Your strategy needs to include more than just what type of content you'll be posting. It also needs to include how and when you'll post. Remember, certain times of day are more productive for posts than others. Do your research and time your posts accordingly.
Explore New Content Styles
Blog posts and tweets are good, but video content, infographics and other image-heavy content are even better. Not every upload has to have "extras," but some of them should.
Educate Your Audience
While too many companies are focused on creating wacky content that will go viral, the real meat of social media marketing relies on high-quality content that educates readers. It's more about developing thought leadership so people continually return to your social media sites, rather than just getting likes and shares one time.
Hire Experts
When it comes to setting up successful social media campaigns and measuring for success, marketing experts like MMX can help you nail down a path to real returns.